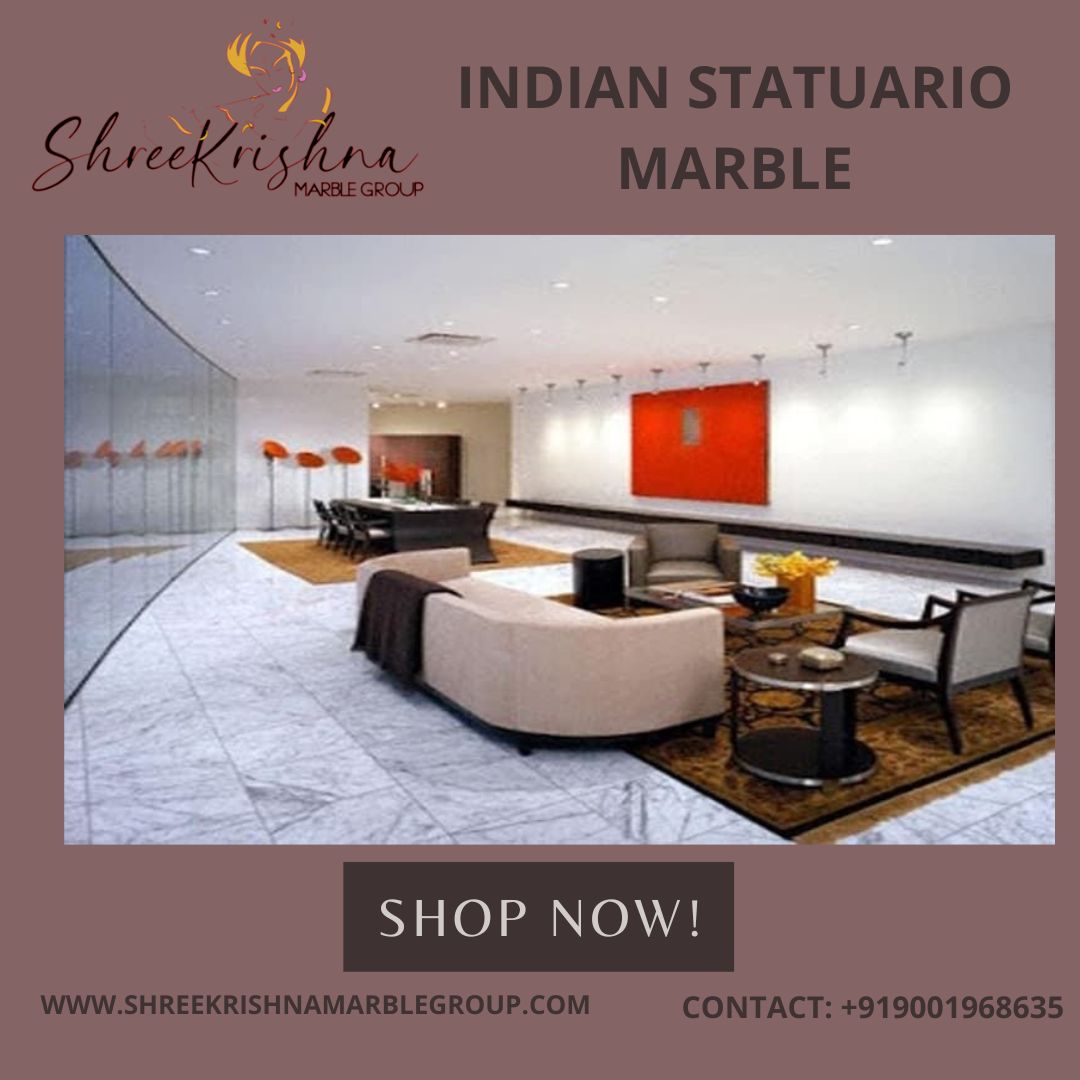 INDIAN STATUARIO MARBLE
Indian Statuario Marble is Quarried from Banswara, Rajasthan, India. It is white with dark Purple veining, and it has been used in some of the most iconic buildings in the world. This marble is prized for its beauty and its durability, and it has been used in everything from the Taj Mahal to the Vatican. Indian Statuario marble is also one of the most expensive types of marble on the market, and it is in high demand by architects and designers.
INDIAN STATUARIO MARBLE IS MOST DESIRABLE MARBLE IN THE WORLD
Indian Statuario Marble has a bright white background crossed by medium-wide gray with purple veins. Its unique aesthetic properties, it lifts up the face of any interior projects, homes, villas, hotels and many more. Indian Statuario Marble is mort desirable marble due to its beautiful texture and high luster polish. This marble gives classic look into the interiors.
IDEAL CHOICE FOR HOME-OWNERS
Indian Statuario Marble is an ideal choice for architects, interior designers and home-owners because this is high-quality marble that is stylish and elegant, then Indian Statuario marble is the perfect choice for you.
USES OF INDIAN STATUARIO MARBLE
Flooring
Walls
Staircase
Countertops
Tabletops
Handicrafts
Sculptures etc.
ADD BY EXPERT AND EXPORT TEM OF SHREE KRISHNA MARBLE GROUP. CONTACT US ON: +919001968635.